FUSED GLASS TOURS
Twice a year during the spring and fall Gallery Nights, my studio is open for guests to visit. Watch for information about hours and offerings.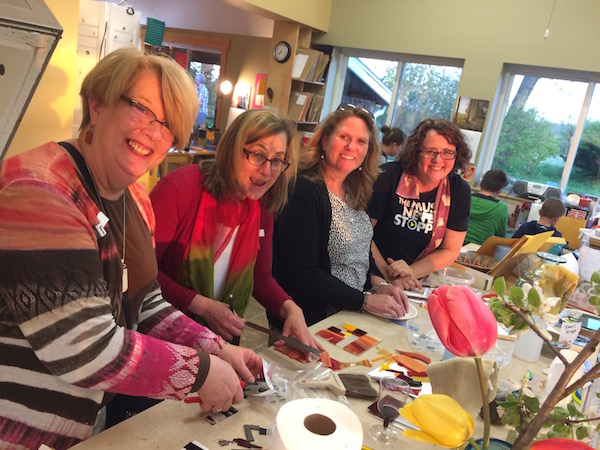 ART ENGAGEMENT
Inspiration
Creativity development
Raising self-esteem
Twice a year, I invite guests to visit and tour my art studio during Gallery Night. Art touring is art engagement at the local level. Creativity is essential to us all. Learn about how art engagement can foster creativity in all areas of our lives.
When we visit artists in their studios, and viewing their creative process, it can inspire the artist and creative person in you. Take a break from the routine and be inspired by glass, color and form!