The art I create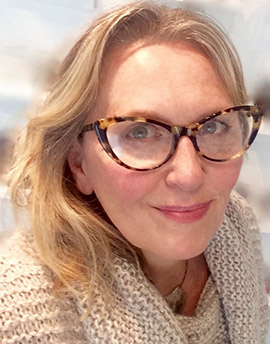 I create art because I love to, and design and make one piece at a time, giving each my full attention and care. I draw inspiration from the abundance of nature that surrounds me. My home and studio overlook the Sugar River watershed in southwest Wisconsin. The river, plants, and sunlight are a constant source of joy. My creative process is intrinsically woven into my day-to-day interactions with the natural world, and my art reflects the multitude of feelings nature evokes.
MY STORY
I grew up in a family of makers. I was born in Illinois and was raised in the country next to the Fox River in St. Charles. My father was a design builder in the suburbs of Chicago and I grew up in the house he built. I remember watching him unroll blueprints on the dining room table and draft in his office. My mother was a homemaker and encouraged my creativity. My grandmother lived next door, and taught me to sew and crochet. All three instilled in me a belief that art is beautiful, and has an important purpose in our lives and the world.
MY ART EDUCATION
A long time ago, I gave up a career in banking and traded it for two degrees in fine art. I trained with inspiring faculty at the University of Wisconsin-Madison, home of the nation's first university-based studio program in art glass. I earned a BFA, and MFA and served the University of Wisconsin-Platteville as an assistant professor of art through 2014. I studied drawing in Los Angeles, California, served on the Pasadena Arts Council, and taught art for a total of 18 years in both elementary-middle school and university undergraduates.
MY ART GLASS BUSINESS
IN 2011, I launched my woman-owned business, BARBARA WESTFALL ART GLASS, which is located near Madison, Wisconsin. As founder and principal artist, I design and fabricate all of the glass arrangements. Each work of art begins by hand-cutting, layering, and stacking the colorful glass pieces into forms. The intricate layered glass designs are placed on transparent glass panels and fired in an industrial kiln which melts the glass into beautiful works of art. I also head a team of metal fabricators, lighting designers, and installers to bring all the elements together. The results are stunning art glass designs that transform and enhance interiors in the healthcare, corporate, and home environments.
My art has won praise from designers, architects, curators, and art consultants and has been featured in books and magazines. I have won design awards, including 2016 Glass Artist of the Year from a 25-panel jury in the Art Comes Alive Exhibition in Cincinnati, OH. I have exhibited widely at various juried shows around the U.S. and Canada, and my art is commissioned, collected, and enjoyed by clients around the world.
Whether it's a flowing river made of glass, a detailed landscape with trees or intricate bands of abstract textured color - the results are inspiring. I enjoy helping art consultants, designers, architects, and individuals find the right art for their projects and homes. Let me help you and your group develop a remarkable work of art.
In every walk with nature one receives far more than one seeks.
- John Muir